(the tip in the pit)
The alchemist picked up a book that someone in the caravan had brought. Leafing through the pages, he found a story about Narcissus.
The alchemist knew the legend of Narcissus, a youth who knelt daily beside a lake to contemplate his own beauty. He was so fascinated by himself that, one morning, he fell into the lake and drowned. At the spot where he fell, a flower was born, which was called the narcissus.
But this was not how the author of the book ended the story.
He said that when Narcissus died, the goddesses of the forest appeared and found the lake, which had been fresh water, transformed into a lake of salty tears.
"Why do you weep?" the goddesses asked.
"I weep for Narcissus," the lake replied.
"Ah, it is no surprise that you weep for Narcissus," they said, "for though we always pursued him in the forest, you alone could contemplate his beauty close at hand."
"But... was Narcissus beautiful?" the lake asked.
"Who better than you to know that?" the goddesses said in wonder. "After all, it was by your banks that he knelt each day to contemplate himself!"
The lake was silent for some time. Finally, it said:
"I weep for Narcissus, but I never noticed that Narcissus was beautiful. I weep because, each time he knelt beside my banks, I could see, in the depths of his eyes, my own beauty reflected."
"What a lovely story," the alchemist thought.
~The Alchemist Paulo Coelho
. . .
So he who hath the whole authority o'er [all] the mortals in the cosmos and o'er its lives irrational, bent his face downwards through the Harmony, breaking right through its strength, and showed to downward Nature God's fair Form.
And when she saw that Form of beauty which can never satiate, and him who [now] possessed within himself each single energy of [all seven] Rulers as well as God's [own] Form, she smiled with love; for 'twas as though she'd seen the image of Man's fairest form upon her Water, his shadow on her Earth.
He in his turn beholding the form like to himself, existing in her, in her Water, loved it and willed to live in it; and with the will came act, and [so] he vivified the form devoid of reason.
And Nature took the object of her love and wound herself completely round him, and they were intermingled, for they were lovers. (
Poemandres
)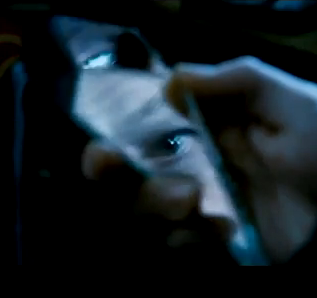 I'll just tell you about this madman stuff that happened to me around last Christmas just before I got pretty run-down and had to come out here and take it easy. I mean that's all I told D.B. about, and he's my brother and all. He's in Hollywood. That isn't too far from this crumby place, and he comes over and visits me practically every week end. He's going to drive me home when I go home next month maybe. He just got a Jaguar. One of those lithe English jobs that can do around two hundred miles an hour. It cost him damn near four thousand bucks. He's got a lot of dough, now. He didn't use to. He used to be just a regular writer, when he was home. He wrote this terrific book of short stories,
The Secret Goldfish
, in case you never heard of him. The best one in it was "The Secret Goldfish." It was about this little kid that wouldn't let anybody look at his goldfish because he'd bought it with his own money. It killed me. (
The Catcher in the Rye
)
... Now, in spite of the snow-dazzle, he thought he could see something there. Something moving. A hand. The waving hand of some desperately unhappy child, waving hand, pleading hand, drowning hand.
(
Save me O please save me. If you can't save me at least come play with me... forever, and forever, and forever
.) (
The Shining
, chapter 34, page 197)
"Reflecting Absence"
"Sleeping lies the murdered lass, vainly cries the child of glass. When the two shall be as one, the spirit's journey will be done."
Ham. Where wilt thou lead me? speak; Ile go no further.
Gho. Marke me.
Ham. I will.
Gho. My hower is almost come,
When I to sulphurous and tormenting Flames
Must render vp my selfe.
Ham. Alas poore Ghost.
Gho. Pitty me not, but lend thy serious hearing
To what I shall vnfold.
Ham. Speake, I am bound to heare.
Gho. So art thou to reuenge, when thou shalt heare.
Helen of Troy
("The room where everything is hidden")
Room 237 At Beyond The Infinite Hotel
. . .